Press
Room
The Incredible Technology of Nursing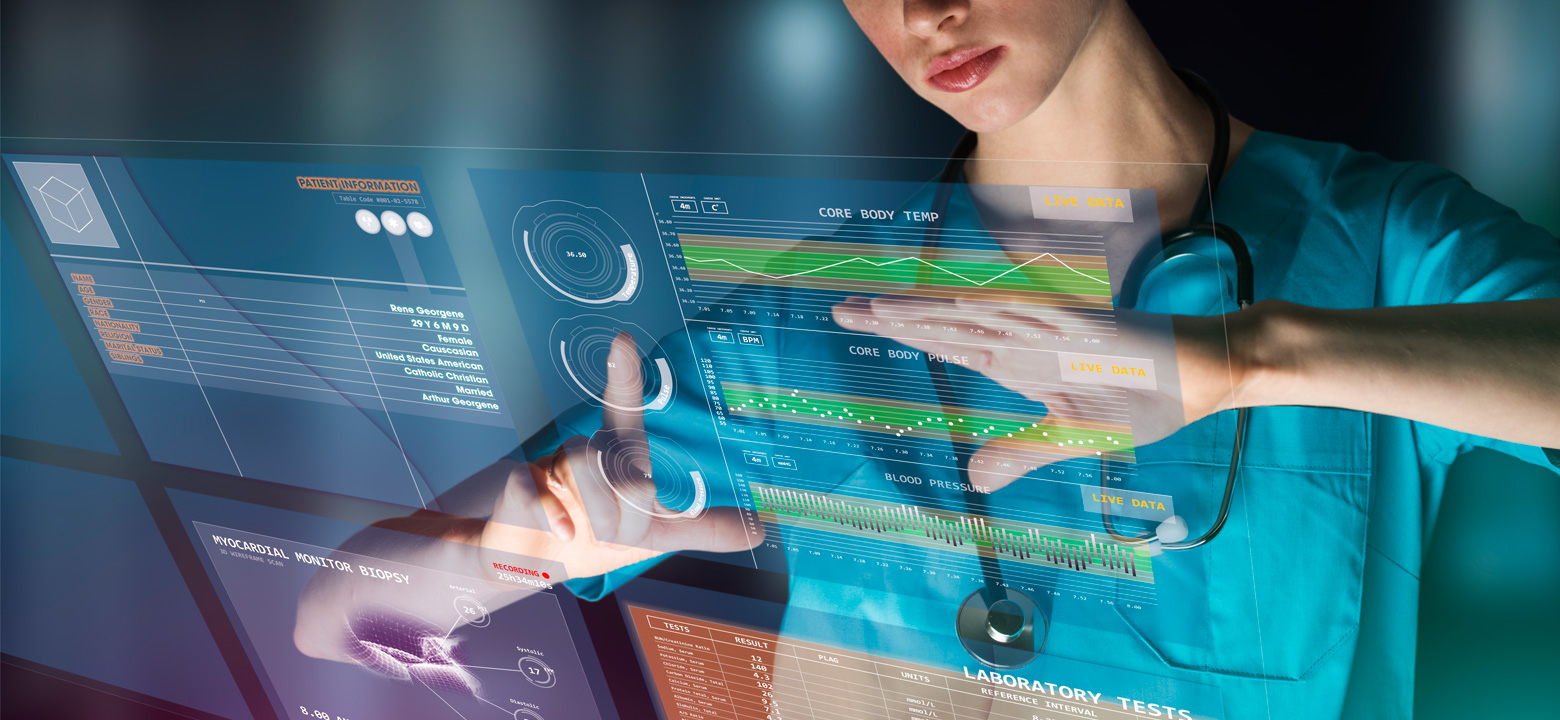 Nurses have it tough. The majority of their day consists of updating charts, reading diagnostic imaging and testing results, handling medical equipment, and discussing patient care with doctors and other health professionals. Unfortunately, that doesn't leave a lot of time for actual patient care. When you pair this time deficit with a shortage of nurses, an aging population, and increasing rates of lifestyle-related health conditions, it becomes a serious problem. Fortunately, technology is stepping in to ease some of the burdens on healthcare workers, freeing up more time for patient care.
Robots
Nursing is a physically demanding job. One of the factors impacting the nursing shortage is the number of nurses and assistants that develop work-related injuries and are no longer able to continue working in their field. Robots can help prevent these injuries, and allow nurses to focus more time and energy on higher-priority care.

Lifting robots help nurses by physically moving patients from their beds. This is especially important for bariatric patients, who may require multiple people to safely move them. Instead, a nurse can monitor the lifting robot to ensure that everything goes smoothly and keep patients calm and comfortable.

Chatbots are digital aides that help screen out patients whose symptoms aren't urgent. This ensures that patients who really need nursing care are able to get it.

Automated IV pumps helps administer doses of medication and intravenous meals. This reduces the risk of human error, and saves time that nurses would otherwise spend on measuring, double-checking, and administering IVs.
Risk-Predicting Algorithms
Another important set of new tools are algorithms that predict risks. When a nurse is taking care of a patient—especially a critically ill or injured one—time is of the essence. They may not be able to get all of the information they need in order to make the best treatment decisions. That's where algorithms come in. By identifying whether or not a patient is at increased risk of a negative outcome, and presenting that information in a concise, easy-to-find fashion, they help nurses improve patient outcomes. They can predict everything from when a patient will be able to go home, to whether a patient is at risk of a medical complication.
Wearables
Wearables have been a tremendous boon to the healthcare industry in general. They allow patients to monitor their health at home and contact a doctor if anything changes, which has been proven to improve treatment compliance and healthcare outcomes.

As it turns out, they're just as helpful in a hospital setting. Smartphone-enabled wearable medical technology allows nurses to see patient vitals using an app, from anywhere in the hospital. Wearables also tend to be more discreet, which can be helpful for pediatric patients or those who experience "white coat syndrome." Lastly, they reduce the possibility of human error and save time nurses would spend transcribing individual patients' data, since all of the information is transmitted directly from the device.
Centralized Data
If you've ever been to the emergency room, you know the long delays that can happen while nurses and doctors check to see which rooms are available, get you situated, conduct an examination, and put discharge instructions and other paperwork together. Centralized hospital command centers are changing all of that.

These involve software dashboards that give nurses all of the information they need, from the availability of rooms, to the availability of lifting robots and other equipment, to where each patient is in the discharge process. This helps eliminate delays between stages of care, and eases the transition between different shifts of nurses. With less time spent verifying information and tracking down needed space and supplies, nurses are able to see more patients in a shorter period of time.

The care that nurses provide is distinctly different from what doctors do, and they need sufficient face-to-face time with patients in order to do it effectively. This is hard to come by in an environment where nurses still need to take vitals, transcribe information, lift patients, and measure and administer medication by hand. These technological advancements are helping nurses to do their jobs much more effectively, reducing human errors, freeing up nurses' time, and improving patient health.